Find the best spaces to shoot in Barcelona
¡Descubre los espacios para rodar en la ciudad condal!
Espacios interiores, calles, plazas y una infinidad de rincones únicos convierten a esta ciudad en una localización ideal para cualquier tipo de rodaje. Además, ofrece un clima mediterráneo con más de 300 días de sol al año, hecho que agradece todo productor audiovisual. La ciudad condal también ha conseguido ser un referente gracias a grandes piezas cinematográficas, tanto nacionales como internacionales. Algunos ejemplos de películones rodados en la capital catalana son Todo Sobre Mi Madre de Pedro Almodóvar o El Perfume de Tom Tyker, que por cierto, si todavía no las has visto ya tienes plan de Domingo por la tarde. 
A día de hoy, en esta ciudad es habitual hacer rodajes tanto de exteriores como de interiores, ¿y por qué? pues porque Barcelona lo tiene todo. Además de ofrecer muchos ambientes para secuencias de exteriores, la ciudad también cuenta con diferentes espacios ubicados en el centro de la ciudad para secuencias de interiores. Y aquí viene la gran pregunta: ¿Cómo encontrar espacios para rodar en Barcelona? Pues muy fácil, solo tienes que ir a Spathios y buscar una localización acorde con las características que buscas (capacidad, condiciones técnicas, horario….). En nuestra plataforma encontrarás espacios de todo tipo: diáfanos, modernos, vanguardistas, con vistas… Échale un vistazo, descubre una amplia y variada oferta, y reserva los espacios para rodar más ideales de Barcelona, en tan solo tres clics es todo tuyo.
¿Quieres conocer algunos de nuestros #spathios?
Si buscas espacios para rodar en Barcelona, has llegado en el sitio perfecto. En Spathios contamos con #spathios de todo tipo, desde lofts con vistas panorámicas a la ciudad hasta casas en medio de la naturaleza. A continuación, te dejamos una pequeña selección de espacios para rodar, que de seguro no te dejan indiferente.
Loft reformado de 700m² ubicado en un antiguo almacén cerca de Montjuic. Disfruta de un espacio luminoso y acogedor. El toque bohemio, los techos altos y los grandes ventanales lo convierten en un espacio ideal para cualquier creación artística. ¿Te imaginas rodar en este lugar tan inspirador?  
Loft de vanguardia de más de 170m² en Poblenou. Su terraza de 82m² cuenta con unas vistas impactantes de la ciudad de Barcelona. Este lugar tan diáfano y luminoso en una de las zonas más de moda de la ciudad, se convierte en el espacio idílico para cualquier rodaje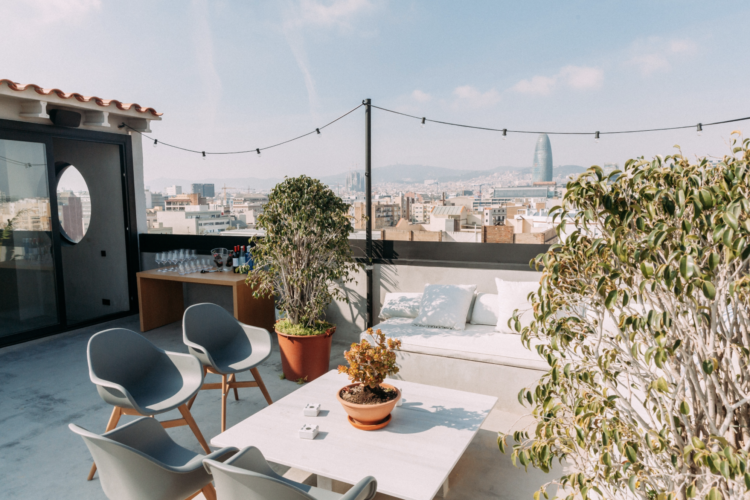 Espacio de 230m², con 27 metros lineales de ventanas por lo que goza de mucha luz natural, además contiene muebles de diseño de los años 70. Este sitio está totalmente equipado y seguro que encaja perfectamente con tu próximo rodaje. Seguro que ya estás visualizando la escena…
Échale un vistazo a nuestros espacios para rodajes en Barcelona, Madrid u otras ciudades. Utiliza nuestro buscador, filtra por las características y encuentra un sinfín de espacios para rodar de todo tipo. Verás que dar con el espacio ideal para tu rodaje, nunca había sido tan fácil.
Si necesitas ayuda o asesoramiento en la búsqueda y captura de espacios, puedes contactarnos para ello. Estaremos a tu lado en todo momento, puesto que nuestra misión es que encuentres el espacio que mejor se ajuste a tus necesidades. No lo pienses más.
Search, find and booking los mejores espacios de tu ciudad en tan solo tres clics.