How to organize a surprise birthday party?
Consejos para organizar una fiesta de cumpleaños inolvidable:
Organizar una fiesta sorpresa puede ser lo más fácil o lo más difícil del mundo. Todo depende de cómo la hayas planeado y, sobre todo, que los invitados hayan mantenido todo en secreto. En Spathios, queremos darte algunas recomendaciones sobre como organizar una fiesta de cumpleaños sorpresa. Seguro que te son útiles para que la fiesta consiga ser un éxito. ¡Toma nota!
¿Dónde celebrar la fiesta?
Después de tener un listado con todos los asistentes, hace falta saber dónde dará lugar la celebración. Para escoger el mejor espacio, ten en cuenta el tipo de fiesta que queréis hacer: Una fiesta alocada con música por todo lo alto, pool party, fiesta temática de disfraces… Hay un sinfín de tipos de fiestas por escoger, lo dejamos en tus manos. 
Otro factor a tener en cuenta es el número de invitados que vendrán a la fiesta. Procura respetar el aforo máximo del espacio y busca un lugar en el que todos os sintáis cómodos.
Una vez tienes clara la información anterior, toca decidir dónde celebrar la fiesta de cumpleaños. Sabemos que es una decisión difícil, así que tranquilo. En Spathios, disponemos de un listado de localizaciones dónde puedes alquilar espacios para celebraciones.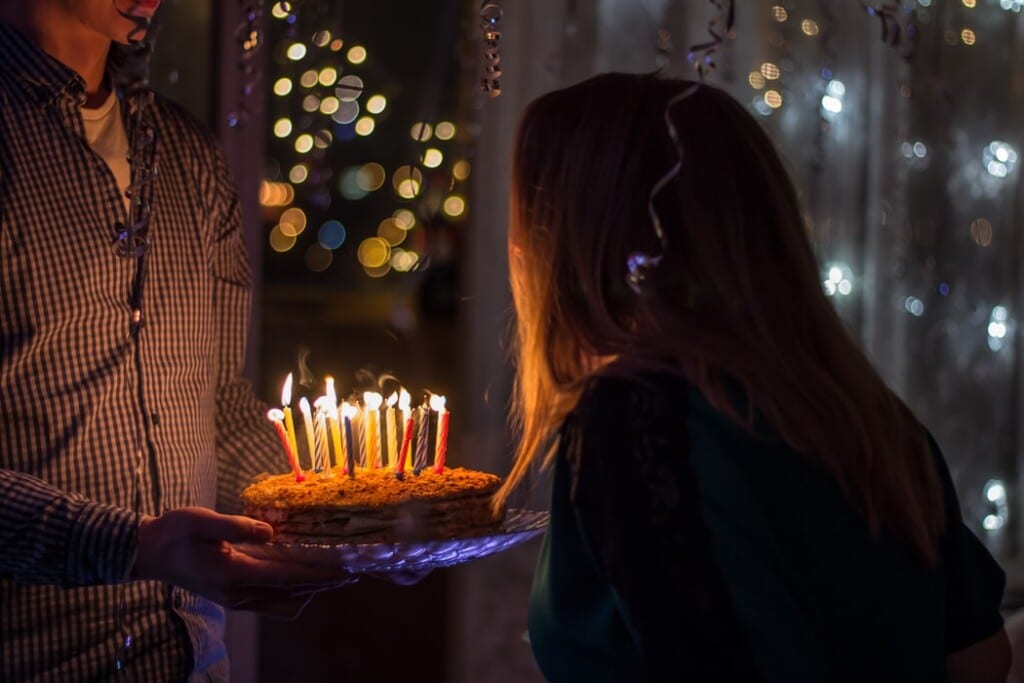 ¿Qué no debe faltar en tu fiesta?
From Spathios, queremos hacértelo todo un poco más fácil. En nuestra plataforma encontrarás la localización perfecta para celebrar la fiesta. Si no te decides, no tienes por qué preocuparte. Nuestro equipo te ayudará mediante una custom search. Pondremos todo nuestro esfuerzo y ganas para que tu fiesta se haga en el mejor espacio posible.
Este es un punto importantísimo, la buena comida y bebida no pueden faltar. Asegúrate de algo tan básico como que habrá suficiente comida y bebida para todos los invitados. Procura que el espacio tenga su propio servicio de restauración y, si no es así, contrata uno de los mejores caterings de la ciudad.
Piensa en el tipo de ambiente que quieres darle a la fiesta. Intenta que la decoración vaya acorde con el tipo de fiesta que se hará. No tienes por qué gastarte mucho dinero en ella, puedes hacerla manualmente y seguro que queda espectacular. Aquí te dejamos algunas ideas para que puedas inspirarte.
La música debe estar presente en toda la fiesta. El tipo de música dependerá del ambiente que quieras conseguir. Si quieres que los invitados hablen entre ellos sin ningún problema, te recomendamos poner música de fondo y así, conseguirás un ambiente más tranquilo. De lo contrario, puedes contratar un DJ y bailar hasta que salga el sol. 
Spaces for Hire with Spathios
Esperamos que estos consejos te hayan sido útiles. Seguro que la fiesta será todo un éxito, y lo más importante, el anfitrión disfrutará de su cumpleaños como es debido. Pues si estás buscando un espacio para celebrar fiestas de cumpleaños, te recomendamos echarle un vistazo a nuestros espacios para celebraciones, ya sea en Barcelona, Madrid u otras ciudades. ¡No te lo pierdas!
Search, find, and book the best spaces in your city in just a couple of clicks with Spathios.