Top 5 tips for organizing corporate events
Si estás pensando en organizar eventos de empresas, te damos 5 consejos que harán que tus eventos corporativos sean un éxito:
Primero, debemos tener claro el 

tipo de evento. Para ello, determina exactamente qué quieres llevar a cabo. E

xiste una serie de posibilidades bastante diversa:

 desde una presentación o lanzamiento de nuevos productos o servicios, a un evento de teambuilding, juntas de accionistas, reuniones con clientes o comerciales, ruedas de prensa, eventos de fidelización de clientes, exposiciones o celebraciones de empresa, entre muchos otros. Dependiendo de la selección, podremos seguir adelante. 

 

El

 espacio 

es también una de las partes clave que marcarán si el evento es exitoso. Desarrollar tu evento en un espacio memorable determinará cuán diferencial y exitoso ha sido. Piensa en que el espacio que selecciones debe ser uno donde los invitados se sientan cómodos y que, por sus características, te permita cumplir el objetivo de tu evento, haciendo así que todas las partes involucradas puedan disfrutarlo. Aquí, lo difícil es encontrar un espacio que encaje con todas tus necesidades y lo que quieres transmitir con tus eventos de empresas. 

Para poder encontrar el espacio ideal, sin que esto te genere dolores de cabeza, te contamos un secreto. Solo tienes que ir a la web de 

Spathios

, utilizar nuestro buscador, determinar el evento que quieres realizar, la ciudad y la fecha, luego podrás escoger la ubicación que más te encaje entre espacios cuidadosamente seleccionados. 

Incluso puedes usar nuestros filtros para especificar más tu búsqueda: ¿necesitas servicio de catering?, ¿quieres llevar a cabo tu evento en un rooftop?, ¿cuál es el aforo que esperas?, entre muchos otros. 
        ANDn Spathios te ofrecemos espacios únicos para eventos de empresas, normalmente                inaccesibles, que podrás tener a tu alcance en tan solo un par de clics. 
TOP espacios para eventos de empresas
¡Más puntos a tener en cuenta para tus eventos de empresas!
Para que un evento empresarial llegue a todo el público objetivo al que te diriges, es imprescindible tener una buena 

campaña de comunicación y marketing, 

planificada para llegar a tus diferentes públicos. Deberemos ser capaces de elegir los canales adecuados para que tengan la repercusión que se busca. Dependiendo del target, podrás utilizar, por ejemplo, una campaña de email marketing, publicar un comunicado en tu intranet, hacer difusión a través de redes sociales o enviar invitaciones personalizadas en físico o de forma virtual. 

 
El 

presupuesto

 también es una parte esencial para que los eventos de empresas salgan bien. Debemos ser conscientes y organizados al momento de evaluar los gastos con base en el presupuesto. Ten en cuenta que en muchas ocasiones un evento consume recursos no solo durante el evento (el espacio o el catering, por ejemplo), sino que también antes y después (envío de invitaciones, seguimiento, etc.).
El 

diseño y ambientación del espacio

, a parte del espacio será también importante el diseño que luego lleves a cabo en él, sirve para marcar el branding de la empresa y ayuda a transmitir sensaciones a todos los asistentes. Cada detalle marca la diferencia y, por lo tanto, es importante que tengamos claro todos los puntos anteriores y luego aplicarlos en este. Por ejemplo, si la ambientación marca la diferencia e impacta a los invitados, probablemente hablarán de ello con las personas con las que traten o en sus redes sociales, acto que te servirá para tener un mayor impacto, consciencia de marca y más repercusión del evento, sin tener que hacerlo directamente, simplemente teniendo en cuenta este punto.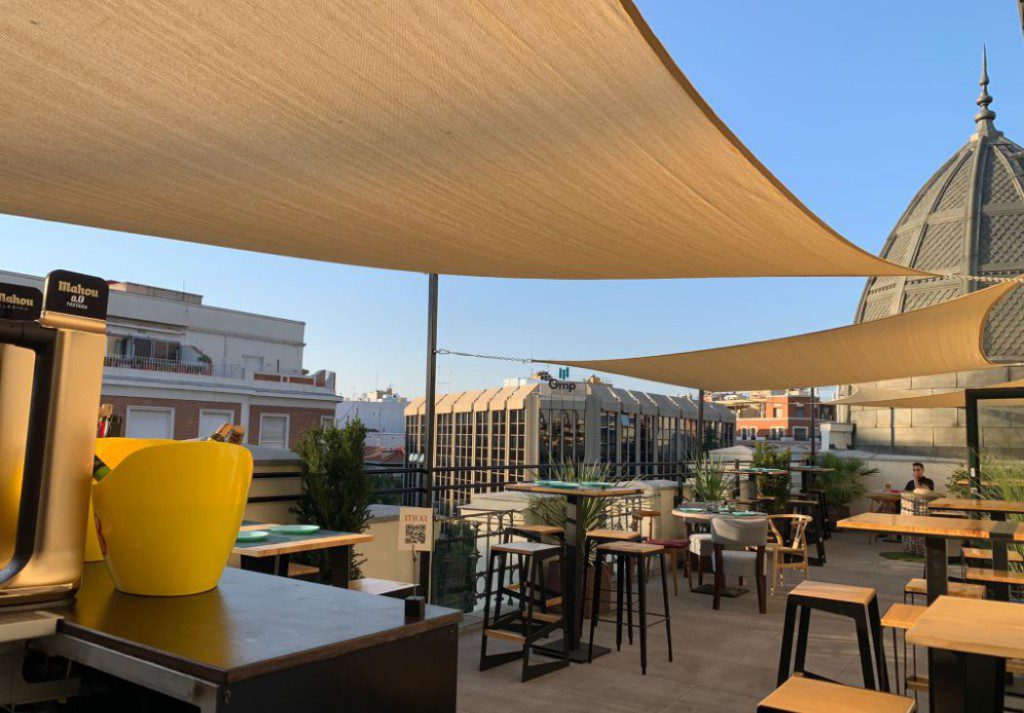 Find your ideal space in Spathios
On Spathios we take care of the reservation management, since we are the intermediary between the owner of the space and you. We secure all transactions to ensure everything goes as planned (or better), and we make it as easy as possible with no hassle, no paperwork. 
Here tienes los mejores espacios para eventos de empresa en Barcelona and here los de Madrid.
Debes tener en cuenta que una de las principales ventajas de los eventos de empresas es la posibilidad de hacer networking entre los asistentes. Los eventos son una forma más efectiva de conseguir clientes, acuerdos comerciales o espacios propicios para el lanzamiento exitoso de un producto. Por lo tanto, teniendo en cuenta el objetivo, basa el desarrollo del evento en ello, para así poder personalizarlo más dependiendo el público al que te diriges y lo que deseas transmitir. 
Los eventos corporativos también mejoran el ambiente laboral y la motivación de los empleados, si va dirigido a ellos, potencian las relaciones personales beneficiando tu negocio. Haz un cierre del evento agradeciendo a todos ellos por su asistencia y pregunta a nivel individual qué tal ha sido la experiencia que han tenido, para poder sacar conclusiones, aportes y mejoras para los siguientes. 
Tenemos una página con más información sobre espacios para eventos corporativos.
¡Desde Spathios estamos seguros que siguiendo nuestros consejos tu evento será todo un éxito! 
Y si además de espacios para un evento, necesitas en alguna otra ocasión alquilar un espacio por horas, ya sea desde una sala de reuniones, a un espacio de coworking o afterwork, o incluso para una celebración privada o rodar tu próximo spot publicitario, no dudes en consultar nuestra plataforma, donde encontrarás tu ubicación ideal en un abrir y cerrar de ojos.  
 
Search, find and booking los mejores espacios de tu ciudad para eventos de empresas en tan solo pocos clics.