What to do in Valencia: top places and best spaces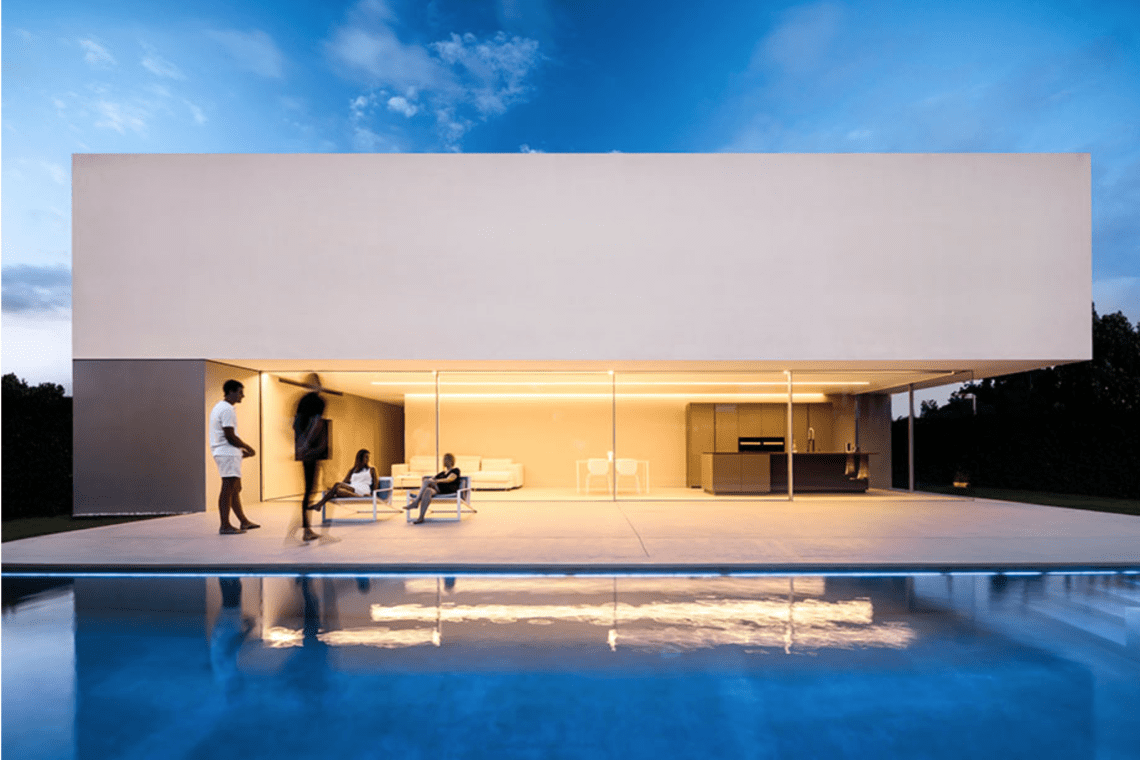 Valencia es una de las ciudades con más planes que hacer en todo España, desde ir a la playa a visitar el centro o, cómo no, comer una buena paella, las de verdad. 
On Spathios sabemos que muchas veces puede ser difícil elegir que hacer en Valencia con tantos planes a disposición. Por eso, os queremos echar un cable. Tanto si vivís aquí, como si estáis de paso, estas recomendaciones os ayudarán a descubrir cuáles son los mejores lugares y espacios para visitar. ¿Estás listo?  
Ciudad de las artes y las ciencias
Este complejo cultural y de entretenimiento es la cara más moderna de Valencia. Entre los edificios que lo integran destacan the Museo de las Ciencias Príncipe Felipe, inspirado en el esqueleto de un dinosaurio y el Oceanogràfic, que is he acuario más grande de toda Europa. Tampoco te puedes perder L'Hemisfèric, una sala de proyecciones de cine con una pantalla IMAX, de las pocas que hay en España y además es a su vez planetario. L'Umbracle, perfecto para dar un paseo por unos jardines cubiertos por arcos con una galería de arte al aire libre y, por último, el Palacio de las Artes Reina Sofía.
Este es uno de los edificios que componen la Ciudad de las Artes y las Ciencias de Valencia. En él, encontrarás siete ambientes marinos distintos, donde podrás ver cerca de 45.000 ejemplares de 500 especies diferentes, como delfines, belugas, morsas, leones marinos, focas, pingüinos o tiburones. No te pierdas tampoco la exhibición que cada día tiene lugar en el delfinario. Si quieres disfrutarlo, resérvate al menos medio día para visitarlo. 
Visitar la Albufera es uno de los mejores planes que hacer en Valencia para pasar el día. East park natural está presidido por una gran laguna espectacular llamada "Espejo del sol". El lugar es perfecto para dar paseos en barca. Si te cansas, no te preocupes, podrás saciar el hambre comiéndote una paella donde las comen los valencianos, en el Palmar. Para rematar el día, luego puedes darte un magnífico paseo por el Saler o ver el atardecer desde diferentes puntos y miradores que dan hacia la laguna. 
La Lonja de la Seda es uno de los edificios más bonitos from Valencia. Esta obra maestra del gótico civil valenciano está en el centro de la ciudad y es Patrimonio de la Humanidad de la Unesco. Al entrar no podrás dejar de mirar hacia arriba, siguiendo el perfil de las columnas. Justo enfrente se encuentra el Mercado Central, del cual hablaremos a continuación. 
Si eres amante de la gastronomía, el Mercado Central de Valencia es un paraíso que no te puedes perder. Es una visita obligada en esta ciudad. Además de destacar por la rica y variada oferta alimenticia, también es uno de los edificios modernistas más emblemáticos de la ciudad.  
En él encontrarás cerca de 300 puestos donde destacan frutas y hortalizas frescas, naranjas, tomates, judías y un largo etcétera. Si tu intención no es comprar, puedes hacer una parada en el Central Bar, el bar tradicional del Mercado Central. Podrás probar tapas, raciones y bocadillos con los mejores productos del mercado. Tanto para hacer la compra como para disfrutar de una mañana gastronómica, el Mercado Central es un lugar mágico. ¡No te lo pierdas! 
ANDste jardín is he mayor jardín urbano de España and the principal arteria verde de Valencia, que discurre por el antiguo cauce del río Túria, al que debe su nombre. Es un gran parque en el que se alternan zonas ajardinadas, espacios para practicar deporte y parques perfectos para ir con la familia. Entre estos, el Parque Gulliver te encantará si vas con niños (o sin ellos). Tirarte por los múltiples toboganes que surcan el cuerpo del gigante es de lo más divertido.

Mejores espacios para tus planes en Valencia
Si tan solo deseas tener un momento en familia o con amigos en un espacio privado, o estás buscando un sitio para rodajes, shootings o eventos en Valencia y sus alrededores, desde Spathios puedes encontrar infinity of spaces en los que realizarlo. Si no te decides por cual elegir, te dejamos una selection of the best spaces para que puedas realizar tus planes en Valencia. ¡Qué los disfrutes!  
¿Has apuntado alguno de estos planes que puedes hacer en Valencia? Alquila desde Spathios the mejores espacios de la ciudad y pásalo en grande con tus amigos o familiares. Planes como estos son perfectos. 
Utiliza nuestro buscador, filtra por las características que deseas y reserva el espacio que mejor se ajuste a tus necesidades. ¡Encontrar los espacios perfectos para tus planes que hacer en Valencia nunca antes había sido tan fácil! 
Search, find and booking the best space in your city in a couple of clicks.