Find the best spaces and plans with children | Valencia
Seguro que más de una vez has pensado en hacer planes con niños en Valencia y te has quedado en blanco sin saber a dónde ir. No te preocupes, Valencia ofrece una gran variedad de planes. Es una ciudad abierta, llena de reclamos, y con un montón de planes para que los más peques disfruten de su tiempo libre.  
Tanto si eres de Valencia como si vienes de visita, desde Spathios te proponemos una serie de actividades para que disfrutes en familia. 

Da un paseo por el Turia y visita el parque Gulliver
El Cauce del río es un espacio abierto perfecto para poder disfrutar en familia. Puedes pasar un día con los tuyos tomando un helado en sus terrazas o simplemente paseando por sus preciosas zonas verdes. Esta zona dispone de áreas de acceso gratuito para niños en las que poder pasar el día al aire libre. 
Después de este paseo os podéis acercar a El Parque de Gulliver. Esta enorme atracción representa al protagonista del cuento Los viajes de Gulliver. Es uno de los sitios para visitar con niños en Valencia más conocidos. 
En el gigante Gulliver, tendido en el suelo e inmovilizado con cuerdas, los niños pueden divertirse lanzándose por los toboganes y las rampas y, así, pasar un rato divertido al aire libre en una de las zonas más verdes de la ciudad de Valencia.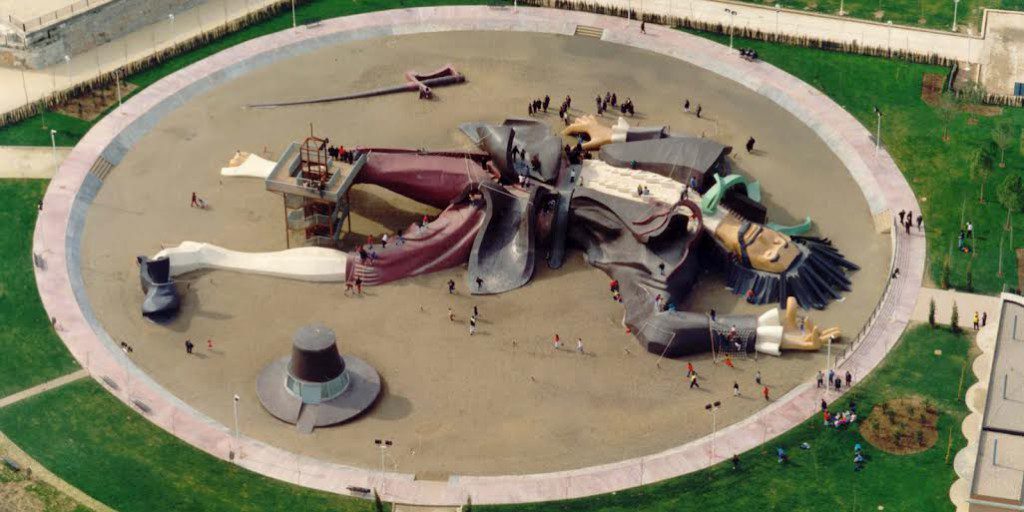 Lego Fun Factory se encuentra en el Centro Comercial Aqua Multiespacio. Este es un plan con niños en Valencia perfecto y ¡gratuito! Los pequeños podrán jugar con miles de bricks de LEGO en un espacio amplio y perfectamente adaptado en Valencia.  
Está dividido en dos zonas diferenciadas: LEGO Duplo destinado a niños entre 1 y 4 años acompañados de sus padres y LEGO Classic destinado a niños de entre 5 y 11 años que estarán bajo la supervisión de monitores especializados. 

Visita el Parque de cabecera
Este parque acoge una gran variedad de actividades relacionadas con la cultura, el ocio y el deporte. Con una gran superficie de zonas verdes, este parque se convierte en un lugar ideal para pasar un día en familia. Tus hijos disfrutarán a lo grande ya que es un sitio en el que podrán ver varias especies de peces y patos a los que prodán alimentar. Además, posee un Parque de Atracciones, perfecto para los niños por su carácter infantil. 
¿No te parece un plan perfecto para disfrutar en familia? 
No hay mejores planes con niños en Valencia que ir a ver algo tan tradicional como las fallas. En este museo, podrás encontrar toda una colección de ninots indultados de las Fallas, tanto de las figuras grandes como de las pequeñas. 
Estos ninots se salvan de la quema por votación popular y pasan a formar parte del museo, para que los ciudadanos y visitantes puedan admirarlos. También puedes ver las fotografías de las mejores Fallas de cada año y los carteles ganadores del concurso anual de Fallas. 
El Museo Fallero se encuentra ubicado en el barrio de Monteolivete y lo puedes visitar de forma gratuita los domingos y festivos.  

Organiza tus planes con niños en Valencia con Spathios
On our platform you can find infinity of spaces in which to perform Children activities y mejorar tus lazos familiares. Si no te decides por cual elegir, te dejamos una selection of the best spaces para que puedas realizar tus planes con niños en Valencia que estás pensando. ¡Qué los disfrutes!  
Si buscas realizar cualquier tipo de evento en un ambiente rural, desde una reunión corporativa hasta una celebración privada, las casas rurales en Girona son la mejor opción. 
¡Encuentra el mejor espacio para tu evento! Spathios te ofrece las mejores casas rurales para que puedas organizar tus celebraciones y que tus invitados y tú paséis un día inolvidable. 
Si te encuentras en Madrid o cualquier otro lugar de Spain, también te ofrecemos las mejores ubicaciones para que lo paséis en grande.  
Search, find and book los mejores espacios de tu ciudad.