Mejores espacios e ideas para despedidas de soltero
Si eres ese amigo al que le ha tocado organizar la fiesta de despedida de soltero, y no sabes que planes hacer para sorprender al futuro novio o novia. Este post from Spathios te puede dar algunas ideas de despedidas de soltero originales y divertidas sobre actividades para hacer en la celebración. ¡Empecemos! 
Alquila un barco por horas
Navegar es una experiencia muy especial, sobre todo cuando se trata de un catamarán o un velero privado solo para vosotros. Un patrón, unas cervecitas, bañador y un poquito de fondeo para daros un buen baño. ¿Qué hay mejor? 
Las fiestas en barco son una de las ideas de despedidas de soltero más deseadas, si no la que más. Y es que el mar, la música, los amigos y las ganas de las despedidas por pasárselo en grande, hacen de la fiesta en barco un indispensable. 
On Spathios podrás encontrar barcos como los siguientes. En ellos podrás bañarte en alta mar disfrutando el paisaje, podrás decorar todo el espacio teniendo en cuenta los gustos del novio, y sobre todo podrás llevar la bebida y comida que desees para pasarlo como nunca. 
Realiza actividades de aventura
No todas las ideas de despedida de soltero van a ser salir o beber. Las despedidas también pueden servir para realizar esa actividad que siempre habéis querido hacer, pero para la que nunca habéis podido poner fecha ¡Es el momento de ir a por ella!  
En España podrás encontrar infinidad de parques naturales donde encontraréis opciones como rafting, paintball, tirolina, salto negativo y muchas más. Una opción muy completa a pocas horas de donde vivas.  
Si queréis celebrar la despedida en una zona de costa, puedes realizar actividades de agua como pueden ser las motos de agua, el paracaídas acuático, un jetboat que os ponga los pelos de punta o la banana.  
En otras ciudades como Sevilla, Madrid, Barcelona… puedes encontrar opciones perfectas como los campos de paintball, situados a las afueras de la ciudad y ¡donde podréis poner a prueba vuestra puntería! 
La opción de las catas nunca pasa desapercibida y se valora mucho como un plan más tranquilo. Puede ser también un momento único para que demuestres a tus amigos tus exquisitas capacidades de enólogo. Sin embargo, no es vino todo lo que se cata: podéis hacer una cata de gintonics o aprender a hacer los mejores cocktails de manos de un barman profesional. 
Esta actividad se ha convertido en poco tiempo en el alma de las despedidas de soltero. Existen multitud de variedades que puedes escoger y si al novio le gusta pensar, seguramente disfrute escapando de las habitaciones.  
On Spathios puedes encontrar una gran variedad de espacios donde organizar tu escape room. Si no te decides por ninguno, te dejamos una selección de los mejores espacios para estas ideas de despedidas de soltero.
Si lo hacéis con tiempo os puede salir muy económico, un paquete de viaje a alguna ciudad europea. Algunas de las ciudades que pueden ser perfectas para tu despedida pueden ser Las Vegas, aunque es algo típico, Ámsterdam, Berlín… 
En estas últimas puedes realizar una de las actividades que estuvo muy de moda como ideas de despedidas de soltero en España, el beer bike. En España ya no se puede realizar debido a las políticas municipales. 
La actividad consiste en pedalear, brindar y beber cerveza o vino, mientras disfrutáis de las vistas de la zona y de unas risas con tus amigos. 
La experiencia dura en torno a una hora aproximadamente, aunque en algunos destinos se puede alargar si queréis seguir pedaleando.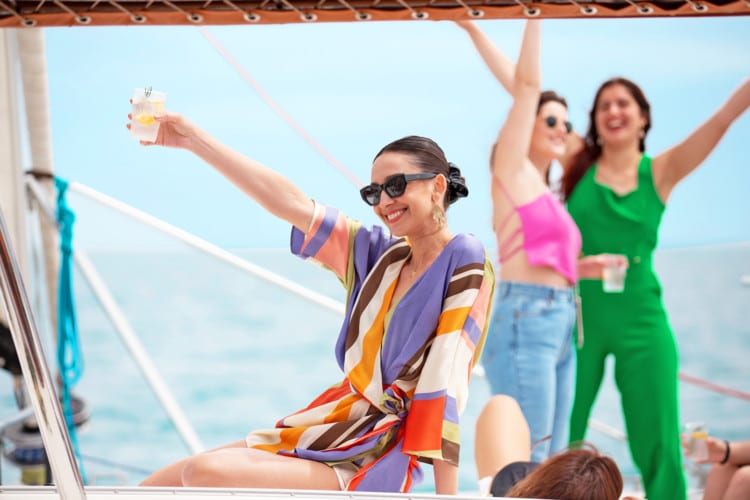 Mejores espacios para despedidas de soltero
Además de todos los espacios anteriormente recomendados, en nuestra plataforma puedes encontrar miles de espacios perfectos para realizar tus ideas de despedidas de soltero. Para ello, en nuestra plataforma dispones de un filtro en el buscador que te permite encontrar una amplia y variada selección de los best spaces entre los cuales encontrarás la mejor opción que se adapte a tu despedida de soltero.  
If you are interested in alquiler de espacios para despedidas de soltero, te invitamos a que eches un vistazo a nuestros espacios. No hay mejor opción que Spathios, aquí encontrarás un sinfín de opciones para realizar tu próxima despedida en tan solo tres clics. Además, no tendrás ninguna preocupación, ya que nos encargamos de toda la gestión y te garantizamos una transacción segura.    
Search, find and booking the best spaces in your city in just a few clicks.