The espacios de coworking en Madrid son oficinas compartidas en la que teletrabajadores, profesionales autónomos y empresarios van a trabajar, y donde los gestores del espacio intentan conectar y crear oportunidades profesionales entre sus miembros. Mayormente se trata de profesionales que no necesitan más que un portátil, un teléfono y una buena conexión a internet para poder realizar su trabajo, como diseñadores, programadores, consultores… 
La mayor diferencia de estos espacios coworking en Madrid con el resto centros de negocio y las oficinas compartidas es la figura del gestor, que trabaja para que los miembros de estos espacios se conozcan mejor y generen mayor un clima de confianza y nuevas dinámicas de colaboración acelerando las oportunidades de trabajo y ayuda. 
Trabajar en un espacio de coworking es como trabajar en una empresa, pero en lugar de tener compañeros de departamento estás rodeado de profesionales de otras empresas con diferentes capacidades, intereses y redes de contactos.  
To help you from Spathios vamos a enseñarte los 5 mejores espacios coworking en Madrid donde podrás realizar todas tus actividades empresariales. ¡Vamos allá! 
Cultural Coworking in Madrid

Space for Meetings in the Center of Madrid

Flexible Space in the heart of the Madrid Business Center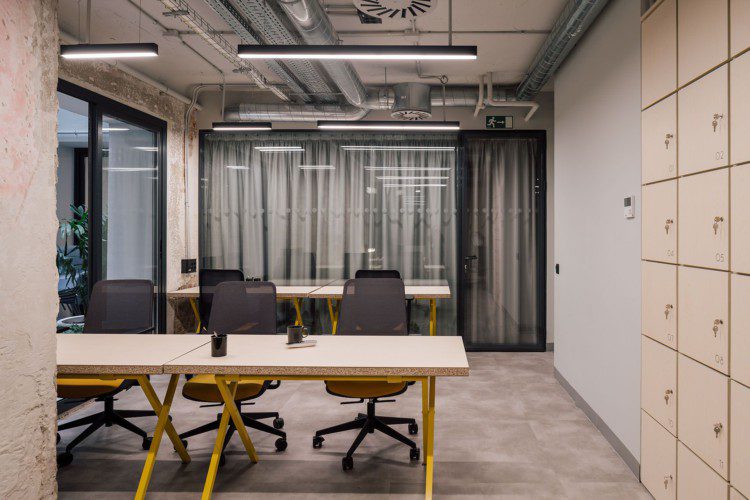 Spaces for Hire with Spathios
Si te interesa el alquiler de espacios coworking en Madrid, has llegado al sitio perfecto.   
On Spathios encontrarás una infinidad de oficinas en alquiler por horas para poner en marcha la actividad profesional que tengas en mente, desde reuniones corporativas hasta presentaciones de producto. Alquilar el espacio que mejor se ajuste a tus necesidades nunca había sido tan fácil. ¿A qué esperas?  
Busca, encuentra y reserva the best spaces in your city in a couple of clicks.